Hello everyone! I'm back after a while with another blog post! I'm trying to personalise my blog more and talk about things I love as well as just posting about nutrition so I hope you find this side of the blog more enjoyable! Today's post is about my recommendations of Studio Ghibli movies you should watch! Shall we begin?
This is the first Studio Ghibli movie I ever watched back in the first year of university. I remember finishing my lectures in the afternoon and I watched this with my friends in their dorm at the time. It was such a stress reliever because we had just submitted our first assignments. Studio Ghibli movies have always given me that time I need to relax and I realised it after I watched this movie. Spirited Away is a very famous classic movie that I recommend you to watch as one of your first movies!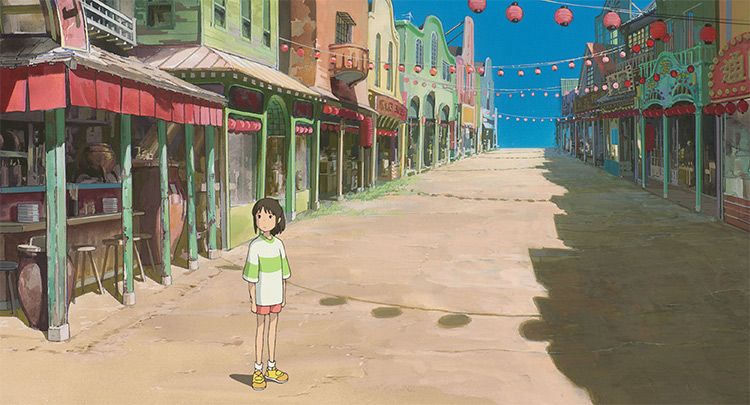 This movie was actually a really good experience for me. I watched it with one of my best friends during quarantine and if it weren't for her I wouldn't be so excited for this film as I am now! I mean this movie has so much more to it then when you first watch it and it's an absolute favourite. Calico is literally my favourite character and Markl is so cute it's just an amazing movie! I definitely recommend watching this but definitely watch it with a friend!
This is the sweetest film I've ever watched. It's such a heartfelt film and something to watch when you're feeling down because it will lift your mood immediately! My Neighbour Totoro is also a classic and revolves around two sisters Mei and Satsuki who move to a new house to be closer to their mother who is in hospital and they befriend a giant friendly creature called Totoro.
I love the setting of this movie! It's in a small vintage town that is just so aesthetically pleasing and my favourite part about the movie! Jiji is such an adorable cat and the storyline of this movie just makes it the perfect movie to watch late at night with a bowl of popcorn and a warm blanket!
This was a very emotional movie for me. I actually cried at the end but overall it was a really interesting film. It was based on an aircraft engineer in real life who created fighter planes for WW2. It was quite an interesting movie but definitely became more emotional towards the end of the film.
This was also another emotional movie for me. It touches a lot on the theme of loneliness and that spoke to me a lot. I love the setting of the movie and especially when Marnie and Anna would explore the marsh and the mansion. This movie has the saddest plot twist ever so keep some tissues nearby when you watch it!
I watched this movie a long while ago so I don't remember it a lot. I definitely still recommend it if you want to watch a more light-hearted movie and not really in the movie for something more dramatic. I definitely will rewatch it in the future!
This is definitely another one of my top favourites! It's such a sweet movie with a sweet ending that will leave you with a smile! I definitely recommend watching it! I really want to re-watch it now!
That's all the movies I have to recommend! I definitely would recommend all of them because not one of them has disappointed me and I'm starting to slowly cross of my to-watch list for Studio Ghibli movies.